One of the great things about AMBITION is the opportunity to honor the many accomplishments of our amazing Consultants and their teams. This year was no exception, as we presented awards to those who have not only achieved great success, but have helped mentor and inspire others to do the same.
---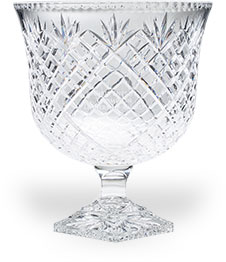 Thompson Leadership Award
EC Kirk Horan is known for a never-give-up attitude and a commitment to hard work as well as an infectious laugh and positive attitude. His commitment to building his business by following Ambit's proven system has served as an example for countless others and he is always willing to help his fellow Consultants take their success to the next level. We are proud to honor Kirk as this year's recipient of the Thompson Leadership Award. A member of the Millionaire Club, a Crystal Sphere winner and a Pure Energy Award honoree, EC Kirk Horan is a truly deserving recipient of the Thompson Leadership Award for 2017.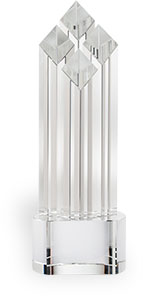 Co-Founder's Impact Award
This year's Co-Founder Impact Award-winner, EC Jeff Rollins, is an unstoppable force of nature with an impenetrable positive attitude. He's known for always moving his business forward and constantly serving people, and for an undeniable passion that is contagious and inspiring. Already recognized with a Pure Energy Award, Jeff Rollins embodies the characteristics that define this award.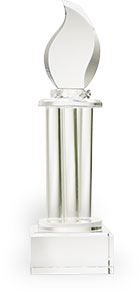 Ronnie Kirkland Perseverance Award
Between the two of them, ECs Ernie and Peggy Force have overcome health issues and business challenges that would have caused many to give up. And despite all this, they have remained cheerful, helpful and inspiring to others. Their business presentations draw standing-room-only crowds, and they love to share the Ambit opportunity and the success it has brought them. Still going strong, Ernie says his goal is to be the oldest NC in Ambit history. Previous winners of the Pure Energy Award, it's only fitting that this energetic couple be honored with the Ronny Kirkland Perseverance Award for 2017.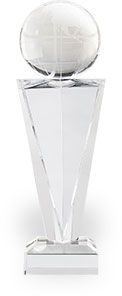 Crystal Sphere Award
ECs Rose and Kevin Duncan, said "no" to the Opportunity the first three times they were approached about the business. But on the fourth time they said "yes," and immediately started building their business and creating opportunities for others. Now, they both refuse to take "no" for an answer. We are proud to have them as our Crystal Sphere honorees for 2017.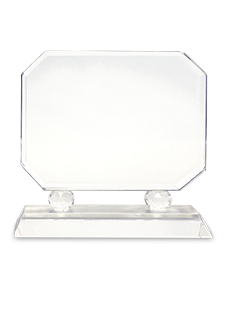 Horizon Award
What started as a chance to save $80 on his electric bill has grown into the opportunity of a lifetime for Executive Consultant Chad Crenshaw. More importantly, he's turned that chance into an opportunity for others, creating an amazing team that truly regards each other as family. It is a great honor to name Chad Crenshaw as the first recipient of the Horizon Award, dedicated to a Consultant who looks beyond their current circumstances to a future of hope and prosperity, and is willing to sacrifice to make those dreams come true.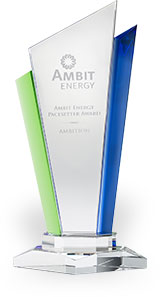 Pacesetter Award
This year's Pacesetter Award winner never believed a home-based business was for him, but when EC Alan Johnston discovered the Ambit Opportunity he jumped in with both feet, bringing the same passion, energy and mentoring ability that served so well as a coach and teacher. Known for his belief that the personal benefits developed through Ambit are as important as the financial rewards, the "Coach" is indeed an apt nickname for this year's Pacesetter Award winner.
Ambit Choice
The winner of this award is chosen by Consultants for exemplifying the Spirit of Ambit — demonstrating teamwork, a positive attitude, a commitment to excellence and a passion for service. Also taking home the prestigious Thompson Leadership Award, congratulations to your selection of this year's Ambit Choice Award winner, EC Kirk Horan.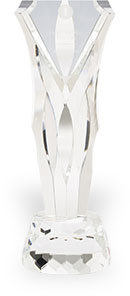 Number One Income Earner
We are proud to recognize National Consultant Brian McClure as the Number One Income Earner for 2017.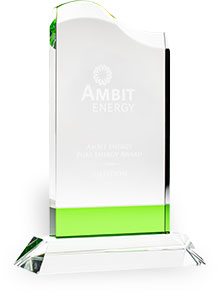 Pure Energy
The Field Development Team created the Pure Energy Award to honor Consultants who have gone above and beyond within their team and epitomized genuine passion — the pure energy that drives our business. This year's recipients are:
ECs Clayton and Alva Bourges
EC Milton Burt, Jr.
ECs Joseph and Josephine Derby
ECs Alfredo and Mariana Duenas
EC Stacey Ellis
EC Dr. Mike Francis
ECs David and Cathy Lipinczyk
EC Laura Mohr
EC Carter Mook
EC Doug Parker
EC Miguel de Siqueira
ECs Brooke and Terry Thedford
SC Jessica MacVicar
SC Takeo Muramatsu
SC Mitsuo Nishihara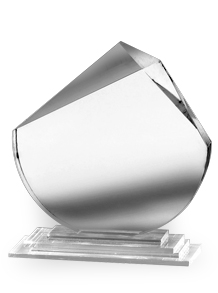 SC Dream Team
The SC Dream Team recognizes those Senior Consultants who have the energy, drive and work ethic to be the next great Ambit leaders. Nominated by our Executive and National Consultants, the winners were selected based on total votes and inspiring stories of teamwork and success. They are:
SC Brad Harper
SCs Ron and Amy D'Amico
SC Joann Perras
SCs John and Karen Richards
SCs Tom and Dorothy Wie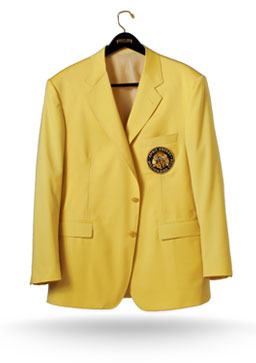 Millionaires
The number of Consultants achieving exceptional levels of success continues to grow. This year, Ambit welcomed five new members to the Millionaire Club:
ECs Jack and Adriana Adams
ECs Anita and Luigi Chiaravalle
ECs Dr. Ron and Janet Jenkins
ECs Elizabeth and Greg Korcyl
NC Michael Obay
Each year, our Ambit Consultant continue to impress by reaching new levels of success. This year, we added new members to the $10 Million Club:
NCs Chris and Debbie Atkinson
Even more impressive, our $20 Million Club added another member:
Finally, and most impressive of all, we had to add yet another level of recognition to our Millionaire Club, and welcome our first member to the $30 Million Club:
Puerto Vallarta Five-Star
Our Five-Star Consultants are heading to the Four Seasons Punta Mita Resort near Puerto Vallarta, Mexico from October 8-12. Our hardworking winners are:
SC Sophea Um
EC Milton Burt, Jr.
EC Christopher Cannon
EC Robert Chang
EC Jonathon Drew
ECs Rose and Kevin Duncan
ECs Debra and Patrick Gardner
EC Eliseo Trevino Hernandez
ECs Amber and Richard Hasset
EC Limei Kuo
EC Ahide Fernandez
EC Limei Kuo
EC Mathieu LaPalm
ECs Tony & Diana Procopio
EC Mathieu LaPalm
ECs Erica and Gibson Luuga
EC Iesha McDaniel
ECs Eva and William Palacios
EC Doug Parker
ECs Jordan and James Penny
EC Jacinto Rivera
EC Scott Schafer
ECs Tamara See and Maqsud Mir
ECs Tyvon and Angel White
NCs Joseph and Bobby Aymes
NCs Tim & Missy Ulinger
NCs Cesar & Sonia Baffoni
NCs Debbie and Chris Atkinson
NC Mark Guerra
NC Paul Jenkins
NC Ray Montie
NC Justin & Sherri Title
Ambit Cares Achievement Award
The Ambit Cares Achievement Award recognizes Consultants who stand out as true leaders in volunteerism. This year, the award was presented to RCs Scott and Pamela Gaylord. Scott and Pamela embody the giving spirit of Ambit Cares as they continually support those who struggle with hunger in their community.
Founding Consultant Pins
This year, Ambit recognized the contributions of our Founding Consultants in both the United States and Japan by awarding them with commemorative pins honoring their role in Ambit's success.
EC/NC Rings
We unveiled our new Executive Consultant and National Consultant ring designs. Both will be available in men's and women's styles, the EC in sterling silver and the NC in pure gold.
Fast-Track Recognition
To Fast-Track, a Consultant must promote to RC in 30 days, SC in 60 days of RC promotion or EC in 18 months of EC promotion. Incredibly, at this year's event we were able to recognize:
176 Fast-Track Regional Consultants
232 Fast-Track Senior Consultants
132 Fast-Track Executive Consultants
The rapid success of these Consultants is a tribute to their hard work and their teams. We wish them even great success as they continue to promote.